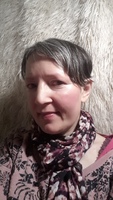 Chicken broth - carbs?
Does chicken broth contain carbs? Different info on different sides. Its only chicken plus salt, pepper, herbs. So where does carbs come from? Important to know it because I want to have a little broth when fasting. Also sometimes it has protein sometimes not. It tastes like only fat.
Dorka okay, so for homemade recipes you would create a recipe in this app. Go to Foods, my foods, recipes and create new recipe. Enter your ingredients and their volumes. For foods such as foods I find it easiest at the end to measure the entire volume in grams. Enter that volume for the portion size and equal to one portion. Then when you want a serving measure out the weight in grams and it will calculate the macros for you. For example if the total volume of the soup is 900 grams, enter that as the size of one serving. Then when you weigh your portion, for example 100 grams, it will calculate that for you. Good luck and enjoy.

AJQ Thanks again AJQ, but thats just the problem. When I create a new food I maste give how much carbs etc 100g or a cup has. To find this info I go to different net sides and there is different info, sometimes 0 carbs, sometimes 1 g for exempel. The same food (ingredients), diff numbers. Its important with carbs when I want to use it on fasting. Carbs exclude it.

Dorka it doesn't sound like you're creating a recipe correctly. If you weigh onions, carrots, celery etc. the app will tell you the macros. Measure water and add to the recipe. Add seasoning. Add all of the ingredients into the app one at a time, when you're done adding everything to your pot and finished cooking it, then weigh the entire contents. This weight in grams (or ounces) is one serving (even though it's not). When you are ready to have a serving, weigh out your portion and the app will figure out the macros. This works perfectly for me.