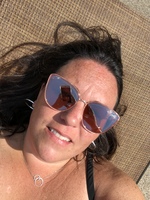 What am I doing wrong?!
Three weeks in, I feel great, but NOT losing weight. I lost 10 pounds the first week and have gained back 2 lbs of it. I have stayed at about 20 carbs or less daily.
I am am going through hormonal problems and have to have a hysterectomy. Is that why? Help. I want this to work so badly. I also am going through a divorce so under a lot of stress.
Help!
Congrats on the weight loss and for feeling great!! There are many reasons why you had a brief stall, including all the things you mentioned. Be patient with yourself! You are doing the right things and I'm sure the weight will start dropping off again. Our bodies are funny things, and do funny things especially when dealing with stress. Try to avoid the scale for a week or 2 and then check....

Hi, I was on a standstill as well because I was overdoing the calories with nuts and cheese. So I cut back on certain cheeses and nuts. Making sure to drink all my water. I admit that I tend to over do on the calories, my range is 1,400 and I DO NOT allow my exercise calories burned to be added to my total calorie range. There is a way to put in 000 for calories burned when exercising.

Hope that helps.

I to am down 10lbs but stopped and gained one or two, due to the over calories and too much dairy and nuts. I do weight and measure my food so I could kill 3 servings of nuts in no time.

Good luck!