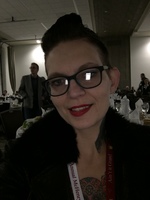 Newbie saying hello!
Happy black friday! I am a vegan (for health) getting my research down before i jump in! But here is my medical diagnosis: hypoglycemia (episode 2-3 times a week). Anemia, lactos, colitis, severe vitamin deficiency. I am seeing a doc thru this and she has me going to a dietitian who specializes in some lifestyles. I hope keto is one! I test my glucos often! Any tips or heads up i should know?
I forgot to add that i had gastric bypass in 2012 and ever since my health took the biggest turn for the worst! My doc highly suggested it bc the more i dieted and worked out under her care, the more i gained.