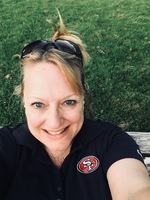 Motivation to continue
Let me get your feedback. I'm losing motivation to continue- mainly because tired of the restrictions. I've lost 17 lbs and pain in knees reduced so know this is an important way of life. Missing bread, pasta & chips? Yes, but you have no idea how much I've reduced carbs & proud of that. Just getting tired of restrictions especially getting food out. Let me hear how you get through this psychological barrier.
I'm motivated because I have been diagnosed as pre-diabetic. I've lost several family members to this disease and have in-laws with issues as well. I can always find something at a restaurant. Eliminate this, sub that. It works for me so far. When I want to cheat which has been rare I think about losing a limb or my eyesight etc. Keeps me on track.

If you are keto, move up to low carb. Opens new possibilities. If you are where you should be ....discover all the recipes on Pinterest.try a new veggie you've never had before.try if.or just eating keto or low carb foods for a couple of days without tracking. Start an exercise routine. A stretching routine. Anything to mix it up!