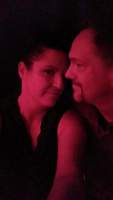 I have never tracked my ketones. Most of what I've read says it's pointless once in ketosis because if eating keto you'll most likely be in ketosis. Anyway, I do track my glucose. I've never been diabetic, but like you I just want to monitor for personal health and awareness of how food effects me. I check in the morning when I wake up for my fasting level since I haven't eaten do 12 plus hours. I then check about 2 hours after eating, especially after eating something new so I know how it effects my glucose. I'm always hoping my glucose stays under 100. Usually it does. There is a thing called the Dawn Phenomenon for diabetics. Sometimes when I wake up and check glucose, I'm around 103 because of this phenomenon (I think.) I read some research on apple cider vinegar (with what's called "Mother") that suggested a tablespoon of the vinegar before bed will lower morning, fasting glucose up to 4%. I tried it, and for me it worked so I continue to do it. As long as my glucose is under 100 when fasting and under 140 after eating, I'm happy because the glucose meter instructions and other health websites say this is the norm for non-diabetics. I don't really know what I always hope it's under 100. I guess it's just my personal challenge.

I just started the Keto plan 4 days ago. I purchased the KetoBM monitor and tested this morning before eating, for the first time and got a result of 0.3. I believe that the goal is to be between 0.5 and 5.0. Anyone know if that is correct? How often should I check? Perhaps weekly at first, then monthly? Should it be before eating or a couple of hours after eating??

Dskoppy After a lot of research, I opted for the KETOSCAN Mini breath analyzer and love it. It's a high quality unit (not like those cheapo meters you see on Amazon), it's consistent, super easy to use, and long term is much cheaper than a blood meter and lots of test strips which cost about a dollar each. It costs about 3 times as much as a cheap blood meter, but after 300 uses you can have it reset at a cost of just $30. I have an aversion to pricking my fingers (most people don't, but I do). I like to test a few times per day and use it to see how different foods affect me.


But if you only want to check your Ketones a few times per week and are OK with finger pricks, a blood meter like the Keto Mojo may be your best bet.


Truthfully speaking, you don't really NEED to test for Ketosis. It's just nice to know info. Stick with the process and your scale and tape measure will be your meter. :)

I tested ketones in the beginning (I've been keto over 8 months), but I found that it was a waste of time and money, and totally unnecessary to be successful. Believe everyone who tells you that the numbers become meaningless as you progress on keto. There's lots of resources online that explains the process. I've found the best tools in your toolbox are a good food scale and carb tracking app. Count calories and macro nutrients and you'll be successful as well as develop life-long skills that will keep the weight off long after keto. A ketone meter won't do that for you IMO.