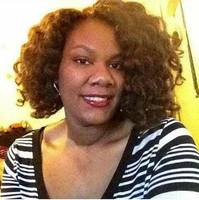 Intermittent Fasting: YAY OR NAY?!?!
I'm personally going to vote for YAY!
I use the MyFast app and it has been amazing. I can adjust the time and receive notifications when I'm ready to end my fast.
I want to reach 20:4 warrior status and I will!
Leave your success and comments. Eager to hear other stories!
Willow🌙
I am also doing intermittent fasting, and I didn't realize until just today that the Carb Manager app will actually track fasting time as well as everything else it tracks. I changed my settings and now I should be tracking my IF here, too. I have been using a fasting app, but sometimes I forget to either set it, or to turn it off when I eat, so this should work much better for me, and I won't worry about forgetting it.

I have been mostly doing OMAD and belong to a forum for that , called omaddiet.com, if other people are doing OMAD or IF.

Definitely yay. I naturally began intermittently fasting after a month on keto. 16-8. Then my first 24-hour fast was surprisingly easy! Then 18-6 with a 24/week became the norm. Then a 40. And I attended the Fasting Transformation Summit and started my first 5-day fast. I didn't eliminate my psoriasis like I had hoped, but I hear sometimes it takes multiple fasts to get those kinds of results. I'll do it again in a month or two. I lost another 8 pounds, but gained 4 back. I'm happy with 4 pounds!

I have been on the keto for a few months now and I have tried the 16:8 and I am now trying the alternate day fast. I fast for 40 hours and eat the next day but I am trying to limit my eating window to eight hours. It has been really great fasting then doing a 32 mile bike ride. You have so much energy.