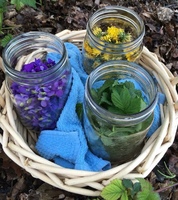 Intermittent Fasting Success
Intermittent Fasting has been the key to my 105 lbs weight loss. I enjoy a large coffee with heavy cream in the morning then don't get hungry until around 2pm. Having one big meal late afternoon keeps me full and satisfied. Anyone else doing intermittent fasting?
that is exactly what I do!! I have 40 pounds down, and 40 more to make goal! Heavy cream is my joy! lol I eat a big salad, with shredded meat, and bacon/guac with ranch. It is a long meal. I really enjoy the solitude of it. My family gets a different meal in the evening. and I put away the meat from it for my salad the next day! ♥

Has anyone tried low carb beer when fasting? I have seen article here

I'm glad you didn't notice the date on that post! The original poster may have learned how to delete his time so as not to have the program break his fast, but I had no clue and just finished a search to find out how, or if it could even be done. 2 days into the program and I'm slowly, very slowly, making some sense of it.

I'd read that black coffee is fine whilst in the 'fasting' phase of your day, but adding cream/oils etc surely means you are no longer fasting? We have black coffee till noon, then eat lunch and a dinner. On holiday recently where breakfast was provided, we ate that, then had nothing till dinner at night other than a black coffee or water.