Keto Cheese Jalapeño Popper Protein Egg Cups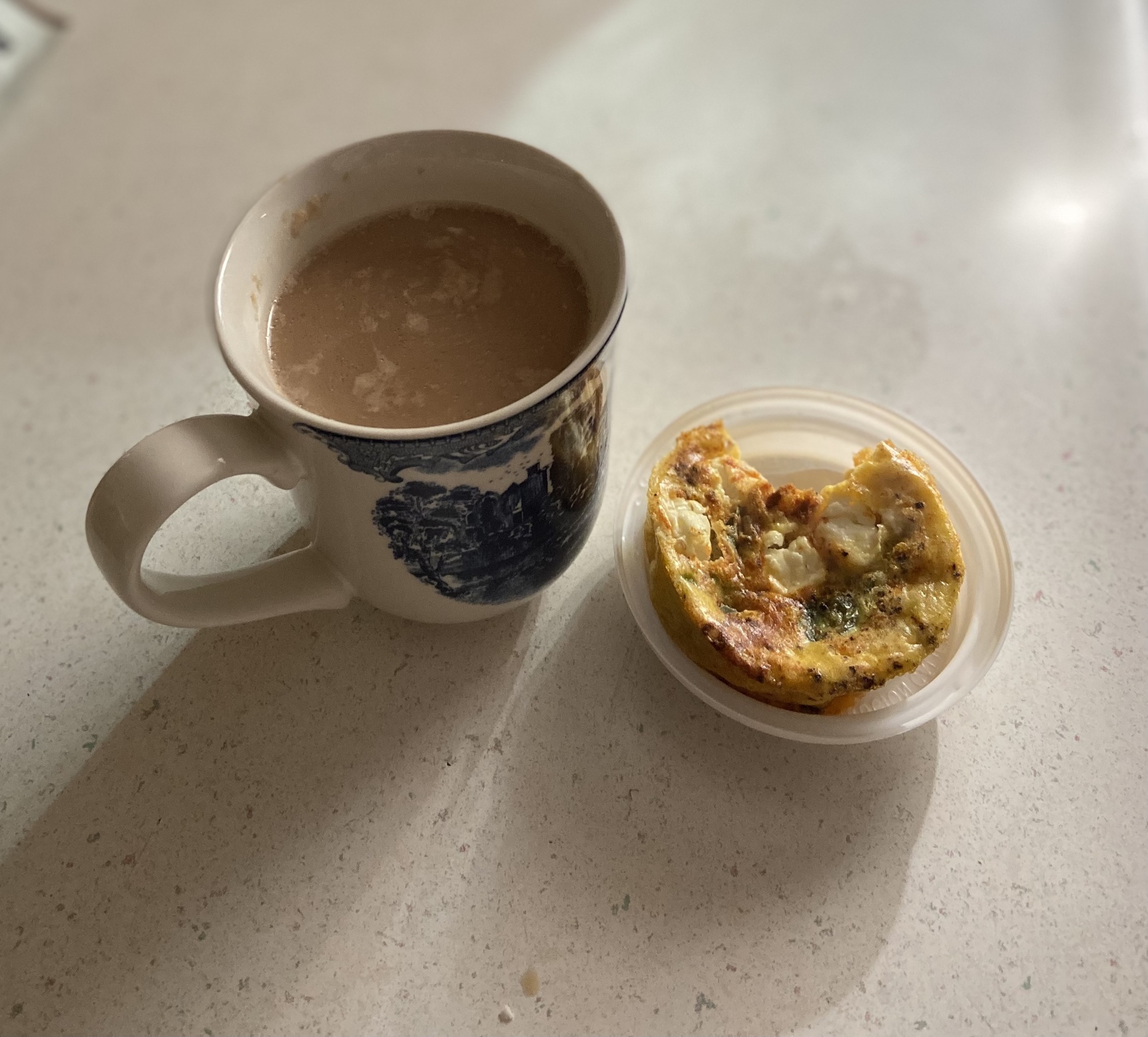 These are on the app if you need more directions. I've saved it in my recipes and the ingredient screenshot is from there. The egg bake poppers will deflate as they cool and not look so pretty but they taste great! Tweak the ingredients when you make up your own recipe to fit your tastes and macros. I used the extra large muffin tins. Pictures on here are my own. (Yes, that is a disposable cup lid I'm using as a "plate" for my food)
3 oz Cream cheese

3 seeded & sliced Jalapeño peppers

2 oz cheddar cheese

6 large eggs

1/4 teaspoon each of salt, pepper, and garlic powder

Two scoops of Orgain keto collagen peptide powder, flavorless

Preheat oven to 350°F

Divide the cream cheese, cheddar cheese, and jalapeños evenly between six muffin cups in a muffin tin. The cream cheese will be easier to divide if it is partially frozen first. Mix the six eggs with the other ingredients, beat well and divide evenly in the muffin tin.

Bake for approximately 25 minutes or until toothpick inserted in the center of a popper comes out clean.