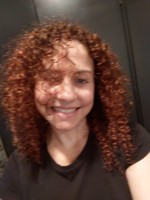 Anyone else have this dilemma?
I'm on keto trying to stay within my 1256 daily calories but I feel like I barely eat because the high fat food is high calories. Seriously I've been eating basically 2 super small meals and 1 snack a day. I try and fill up on the chicory coffee with coconut oil but still have trouble getting all the fat in. Any advice?
Hi, I've been doing Keto since Oct. 22 and have lost 28 lbs. I don't worry about the calories as much as I try to stay under the 30 carb rule. I will have two eggs and two bacons for breakfast and I've started doing a Keto Mocha Shake (using almond milk and heavy cream and two scoops of Slimfast chocolate fudge mix and almond flavoring and coffee ice cubes but you could use regular ice cubes) It's a lot like the Mocha Frappe from McDonalds but not as many calories or carbs. This is the first time in 20 years that I've actually been able to loose this much weight. Glad to be a size 8.

I have to admit that the only time I look at calories is at the end of the day. If I am following my net carb and try to keep them lower than my cap of 15; then most times the rest of the numbers fall in accordance. I also only pick out about 7 meals to work with and that match all my macros and just mix em up. Then I never have to worry about if the food is going to add up correctly.

I am a lazy dieter. Counting calories is just too much work for me and I wouldn't be able do it for long term.

Here are my recommendations:

(1) don't count calories

(2) just shoot for not eating any carbs and you would naturally fall under the 20g threshold.

(3) eat more fatty cuts of meat and healthy fat relative to lean protein rich food.

Eat until you are satisfied. No need to reduce calories. That will never work as a long term solution anyway.

Good luck!

Hi, Lethel 2020, I am sort of in the same boat, my calories are 1374, and my carbs are 20. These may drop lower as I lose weight. i struggle sometimes to feel like i can eat until I'm full. One thing I can share with you that does seem to work for me is to eat a lot of salad greens. They are very low in calories, but they are bulky so they do 'take up space', giving you the feeling like you really ate something. A big salad takes awhile to consume, so you aren't done with your meal in two bites. We need to add fat to that salad, because lettuce has none, so good additions are- hard boiled egg, bacon, avocado, salmon, grilled chicken thighs, olives, cheese, a fatty dressing... I have at least one salad a day. and there are so many good Keto salad recipes out there. Good luck!