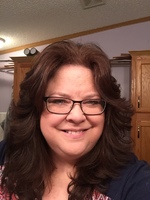 Multi add and back button
A multi add button would be noce when searching for foods to log. Other apps have this and it saves a ton of time. If there is a multi add feature Im not aware of it.
Also when I go to the page and click on forums or what ever and choose a topic, when I go back I go to the original screen where I pick the groips or forumns etc. going back to the selections within the same category would be awesome
Carb Manager thanks for popping up!

I was thinking about check boxes, but the swiping would probably work... if it worked!

I hadn't realised it was available, must be newish.

Anyway, I just enabled it, but it's not working.

Just in case it needed to refresh something, I closed the app and restarted it.

I tapped on add food, and swiped both ways on several items but there is no response.

Am I doing something wrong?