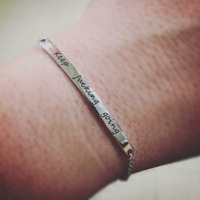 I think the # 1 tip I can give you is don't be afraid of fat. Make sure you get all your fat in. Eat fat to burn fat. The fat will make you feel satisfied you won't be hungry all the time. I get 80% of my calories from fat. Remember this can take sometime so hang in there it works. I'm down 93lbs since August my wife is down 23 since November

MirandaGravitte and Gingerb Don't try to loose it too fast, it's not all that healthy and it tends to lead to a cycle of loosing then gaining then loosing again. I think that comes about because the regime to get fast weight loss is ultimately unsustainable.

If you do it more gradually you can learn more about how your body reacts to subtle changes and you can learn over time what works best for your body. There is definitely no one-size fits all when it comes to eating habits and doing keto.

By taking it a bit slower you can find out what works for you and what will be sustainable for you and your body.

With that in mind there are some common guidelines that work well for all:
1. Drink lots of water
2. Try to stay under 50 g of carbs (net or total, whatever works best for you)
3. Try to get enough fibre

It's a bit Zen like,
i.e. you can be shown the way but ultimately the path to enlightenment is yours and yours alone.

I've been fat nearly all my adult life and I'm about to hit 50. I started at 288 lbs and dumped 30 by the end of 8 weeks doing keto. It works like you wouldn't believe. If you get diarrhea or insomnia like I did, cut back on your intake of saturated fats. If the liver can't produce enough bile to keep up with the fats you're eating, you're blow them out in liquid fashion, lose magnesium, and bring on a raging longterm case of insomnia like I had.

@Biff TaInnen 20 grams is preferable but it can be difficult for some. I can manage to stay in ketosis at 50 g total carbs when I am cycling in the summer. 50 would be an absolute maximum. If your sedentary with moderate exercise most people should be able to maintain a light state of ketosis.

Personally I try to stay under 30 grams total carbs.

Some basic thoughts to consider: restrict carbs to between 20 and 50 (might be better to stay on the low end at first to hasten the transition from 'carb burner' to 'fat burner') and set your protein goal to 1.5 grams per pound of your desired goal lean body mass. Make up the rest of your diet (typically 75-80 percent) with fat. Watch your calories: weight loss won't happen if you eat too many. In the 'settings' tab you can set your goal to be XX percent deficit and that should give you a projected weight loss per month. Do not exceed your carb and protein limits, as doing so may kick you out of ketosis. Excess proteins can be converted to glucose and are some of the 'hidden carbs'. As for fats: your body will get them from either dietary fat (what you eat) or stored body fat. If you eat all your fat, your body will be less likely to burn stored fat. At the beginning, burning stored fat is your goal so while you may have a 'fat goal', stay below that for max weight loss. Drink lots of water to help keep 'regular' and expect a short period where you may not feel well (keto flu). That's normal - just your body's way of dealing with converting your 'engine' from carb-based to fat-based. Good luck!