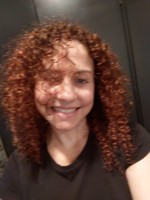 Cheat Days do you? And if so....
Hi 1) do you have a cheat day? 2). If yes, how often? 3). How do you approach? I.e do you stay low carb and just not count carbs or calories or do you just not record at all or other? 4). Do you feel it helps or hinders & in what way? Thanks all!
For some reason won't let me post on Keto diet group not sure if anyone else is having same issue.
As usual, you raise an interesting question. I've been doing this for 16 months now and have had tremendous and wonderful success in completely reversing my T2 diabetes, and dropping 70 pounds has made my knees happier and on and on. So as I get in to the 'sustain the success' mode, my thoughts about cheating - and several other factors - are evolving. I hope for the better.

I used to consider a cheat day as any day where I overate and busted my macros/calories. Then I quit track tracking calories except for the larger picture (wanted to make sure I didn't plan a 5,000 calorie day!) And as I've introduced IF, and more recently 72-hour and 96-hour fasts, it occurred to me that it makes sense to stop nit-picking on every single day and take a longer multi-day (weekly??) outlook: if I'm over say five carbs today but under ten carbs all week... is that five-carb excess day a cheat day? Or am I still good since I'm under for the week? Still sorting how I think about that...

Just this week, I've come to evolve my concept of cheating as a day where I knowingly and deliberately exceed my carbs. I've put in a hell of a lot of work to beat my diabetes back in to submission and I'll be damned if I'm going to let it get me again. But I don't think my body really knows - or much cares - if I'm two grams of protein over my allotted macro or if I came in over my fats as long as it doesn't become a habit and continue every day.

As for whether a cheat day helps or hinders: across the board my readings say it hinders ketosis, and I acted accordingly when I was in the 'fix the problem' mode. But now I think a cheat day (and the typical recovery period) might not be such a big deal. Again, the body doesn't mark any particular day as pass/fail, but looks more at the results over time. I can't see cheat days becoming a typical, habitual thing (one a week/month), but if a day comes where its okay, then it's okay and I'll deal with it the day after... and the day after that... and the day after that.

Thanks again for your question. Thinking about my reply has made me write things down and figure them out. Still, not sure if I've answered in my own mind what a cheat day is, but I know it's not as simple as the 'pass/fail' issue it once was.

Hope this helps, and good luck.