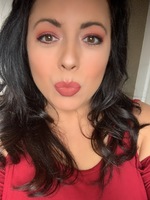 Awesome! Hi Maria! I am Karena N I'm on my 5th day of Keto. I'm super new as well.
I have 3 teen girls and 10 years later I went ahead and had my two boys.
After this pregnancy weight creeped up !!!! So I'm at the gym and recently started keto. Its been tricky finding the right amount of carbs to avoid impacting my milk supply. I am a breastfeeding momma and I find 30 net carbs to be comfortable for now. How many days into keto are you ? Did you order any Keto strips ?