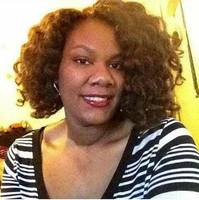 Jambo! I am humbled to be apart of this COMMUNITY/FAMILY
😏JAMBO MEANS HI IN SWAHILI
I am new to the Carb Manger family, I used to be a MyfitnessPal girl until someone recommended this app to me,
A little about myself and my journey:
Im 28 years Young and My heaviest weigh- in in my life was 324. I would kinda consider this as a part two to my journey. Back in 2013, I was in the 300s, unhappy and slowly losing myself to food everyday. I started to take my health into my hands, was fed up and started to portion control and do cardio workouts in my bathroom. Being so big, I was to shy,ashamed to go to a public gym. I got down to 190 POUNDS!!!!!!!!
No surgery, no diet pills, Portion control and I switched the types of foods I was consuming, Before, I used to eat so many GMO's, SUGAR FILLED TREATS, PORTIONS BIG ENOUGH TO SERVE 2 GROWN MEN, I TRULY DIDN'T KNOW WHAT I WAS DOING WAS KETO 😮
Some horrible and depressing events occured in my life back in 2017 that made me pack on the pounds. I ditched my eating habits and was leading down to a path of destruction. I shot back up to 277 so quickly, I started smoking cigarettes( oh vey) I was a hot mess.
December 16,2018 I jumped on the scale because I noticed this shirt I bought not to long ago was fitting super uncomfortable. When I tell you I BROKE DOWN IN TEARS when I saw that number. I knew it was time to get my life back, IM DOING JUST THAT GWERLS AND GUYS!!!!!!!!!!
Follow me for a up and close personal look at my journey, I even have a YOUTUBE CHANNEL that I post updates,vlogs and even MUKBANGS!!!!(KETO FRIENDLY OF COURSE)
YOUTUBE: BEATRICE MICHELLE
LOVELY TO MEET YOU ALL AND I CANT WAIT TO GROW WITH YOU ALL.
WILLOW 🌙