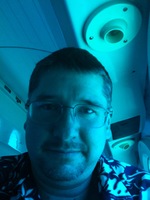 Too Much Fat or Protein Can Turn into Sugar
First of all I love Keto because the foods we can eat are so good! I had a Valentine's Day splurge and still lost, I did not exceed my carbs though. I ran across an article that said MTC fat was good, so I started to add more fat to my smoothies, and guess what, my blood sugar increased, and I gained 5 lbs! This was puzzling because it goes against everything I read. I work in a lab so I am surrounded by scientists and they told me that the body is amazing in that it can turn fat, protein and carbs to sugar. However you have to really eat a lot and really go over for that to happen in respect to fat. I was doing just that, going over my calories by 1,000 or more by putting fat in my smoothies! Well I have returned to keeping everything in balance and guess what I lost 3 of the 5 lbs I had gained! Moral of the story is; Keto is a balancing exercise! Keep it in balance according to your goals! I'm still in Ketosis and love how my body is shaping up!
Outrigger Guy
Excellent reminder for all of us Outrigger. Thank you! I think I over did it today. Worked so hard to turn a family Heirloom Recipe into Keto friendly & succeeded in getting it down from 50 netCarbs in the original recipe to 16 netCarbs in the new version but did way too much tasting along the way....ughhh! Lesson learned!